SiDiary-Reports: Power for your diabetes...
You probably know that SiDiary comes with a MsExcel interface. But when we now received a user template and saw the power of that interface we definitely were impressed. The template we want to show you is really great and worth announcing here!
Ralf Schönberger is the author and has build this template. The result created by SiDiary with this template shows the tracked data of a whole month on a single letter page and gives several additional statistical parameters, like sums, averages etc. With this template you can print nice logs and archive them as a annual log. This template is a good example that the data which you are tracking with SiDiary can be used for almost any other layout or print-outs!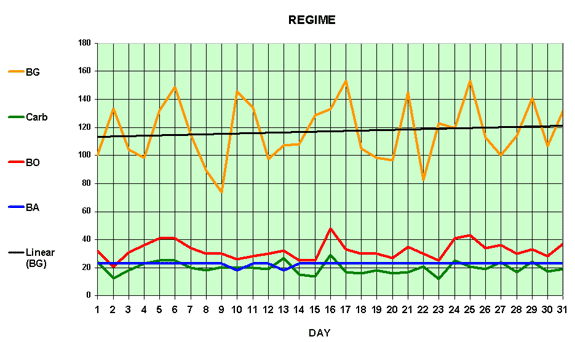 Ralf Schönberger has released his template for all other users! You can download the English version of this file here: "DiabyteEN"