SiDiary 6.1 with new features
With the now available version 6.1 of our diabetes management program SiDiary, there are new features available such as an improved use on Windows Tablets (with its own software keyboard and enlarged selection fields), a fresh layout with brighter colors and above all an improved evaluation of CGM systems such as the Abbott Freestyle Libre, the Freestyle Navigator or Dexcom CGM systems.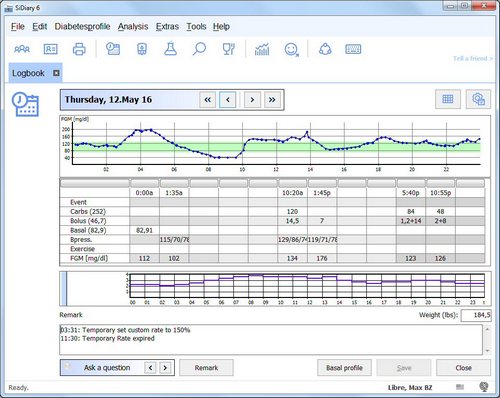 Additionally we would like to know, what experience you made with the program and our support; what features do you value the most, in order to respond better to your wishes and needs.
We would therefore be delighted if you would give us some feedback and allow the software to provide us with your user experience. If you don't want to answer the questions of the program instantly, you can do so at any time later: under menu item 'Help ->Rating SiDiary' and under 'Extras ->Settings ->Program settings ->Software Telemetry' you can enter your feedback.
To demonstrate how you can have the most benefit with SiDiary 6.1 and your CGMS- or Libre data we have prepared a PDF file, which you can download here.