2010-08-27: New print template for UDTs
With the most recent version of SiDiary now you are able to print your UDTs (=User defined Datatypes). In this picture you see a detail logbook, which uses the UDTs injection area and pain diary: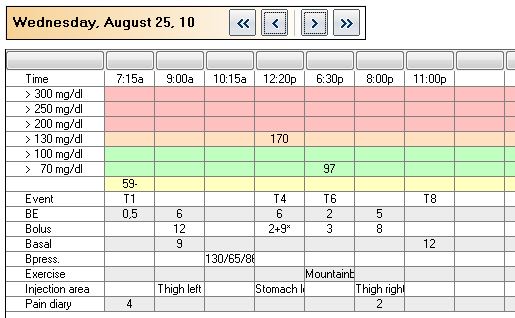 To print it please choose the print template 'Logbook-NovoStyle with UDT':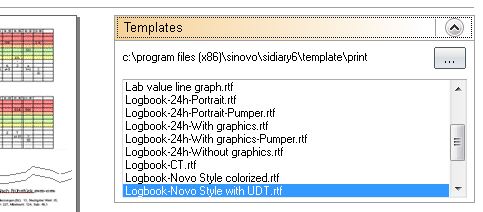 In your print it will appear in this way: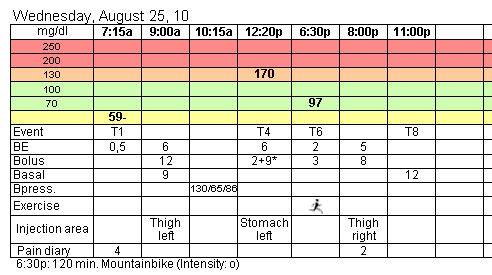 To use this new possibilty to print there are to ways:
make an update
then dowload the new template and unzip it to the folder ..\SINOVO\SiDiary6\Templates\Print\
...or uninstall your current version of SiDiary 6 und install it fresh with the most recent setup. Data and settings won't be lost during this action.
In the default this template contains 14 columns per day (enhanceable up to 35) and 5 UDTs as shown in the program (enhanceable up to 35 too).