Считывание данных с глюкометров/ сфигмоманометров/ инсулиновых помп
Please note: To read out meters and insulin pumps the PC version of SiDiary is required. After reading out the devices the data can be synchronised with the SiDiary apps for smartphones and tablets via your free account at 'SiDiary Online'.
Читайте на этой странице,
как подключить глюкометр к USB-порту
, если ваш компьютер не имеет последовательного интерфейса.
Нажмите на значок Bluetooth для глюкометров с беспроводным интерфейсом!

Устройства представленные ниже, в настоящее время поддерживаются SiDiary:
Конечно, мы постоянно проверяем рынок глюкометров и при необходимости, обновляем необходимые драйвера программы. Программное обеспечение позволяет добавлять необходимые драйвера программы для вашей системы, даже с текущей версией рабочего стола. Вам просто нужно обновить настольную версию, если необходимые драйвера программы доступны!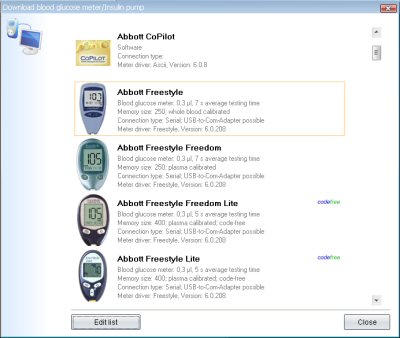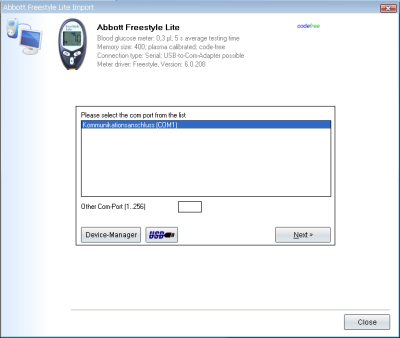 Нажмите здесь, чтобы загрузить версию SiDiary 6, содержащую рекламу, бесплатно!